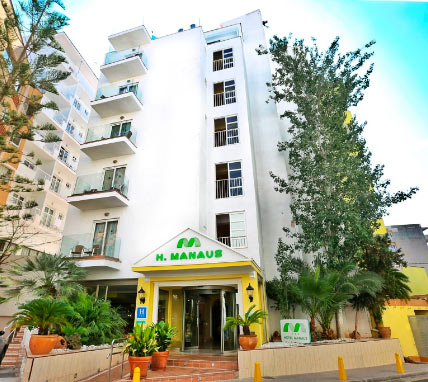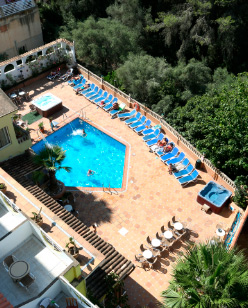 Hotel Manaus
Your Hotel in Arenal
Hotel Manaus is 3* of rating status located a few minutes walking to Arenal, in Playa de Palma Beach, is a quiet zone surrounded by a Woodland. After a walk of 600mts Customers get to the beach where they would enjoy of a dip in the Mediterranean Sea and rest in a white sand.
Perfect for Family. Hotel Manaus is the perfect accommodation to delight a wonderful vacation in one of the most quiet zone of Arenal close to the beach and with a countless services nearby.
The hotel has been growing and renewing itself, adapting to the needs of each client. Our main goal is for guests to enjoy a unique stay in Mallorca with highest expectation in which every detail is taken care of

Do not hesitate and book now at the best price!
Rest like never before in the comfortable rooms of the Hotel Manaus. Classic and bright, with views of the forest or the city, they are the place to relax after an intense day on the beach or discovering Mallorca. Whether you come as a couple, with family, friends or as an individual, you will find the room type that suits your needs. Choose yours and book!
Holidays at the best price!
Offers
Are you looking for a vacation? Take advantage of our fabulous discounts! At Hotel Manaus we know that vacations are the most awaited time of the year and that's why we offer you some deals that you can't miss. Find out more and book online now at the best price!
Live intensely your stay at Hotel Manaus thanks to our complete services and facilities. The hotel has a buffet restaurant, bar, swimming pool or jacuzzi, and our staff, always attentive and friendly, is available 24 hours at the reception, ready to help you in everything you need, and always with a smile ... In addition, your pets are welcome. We are pet friendly!